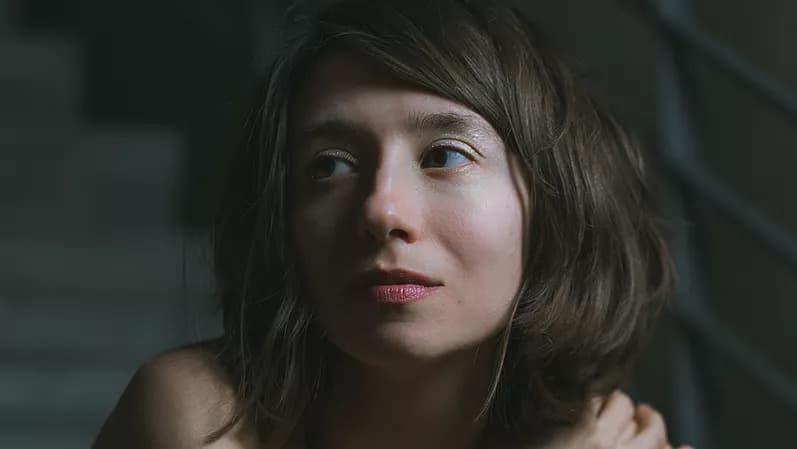 Fidan Aghayeva-Edler is a pianist based in Berlin, Germany, currently focused on performance of contemporary music and improvisation.
She is active in Berlin's contemporary music scene and works closely with composers. Her innovative work is supported by various grants and scholarships from Musikfonds Berlin, Deutsche Orchester-Stiftung, Berliner Senatsverwaltung für Kultur und Europa, Fonds Darstellende Künste, GVL-Stipendium, the Norwegian Quota Scholarship, the Dwight and Ursula Mamlok Foundation, Cesko-Nemecky fond budoucnosti, inm. During the corona pandemic, she carried out various projects and developed new concert formats, such as livestream concerts with numerous world premieres, shop window concerts and virtual duo improvisations.
Her recordings were broadcasted by the Bayerischen Rundfunk, RBB Kultur, Klassikcast of the Goethe Institut, MDR Figaro, KAN Israel, Radio France, Český rozhlas etc. Here solo albums include "Verbotene Klänge: Sechs Suiten" (2019), released by Kreuzberg Records, with the music of persecuted composers, and "Fenster" (2022), released by GENUIN, with the works of seven contemporary female composers, which got nominated for the Preis der Deutschen Schalplattenkritik and ECHO Klassik. Her further collaborative projects include CDs and albums "Klavierwerke" (2016), "Twenty for piano" (2020), "The Black Garden" (2020).
As a soloist and with an ensemble, she has performed in various venues across Europe, such as Philharmonie Berlin, Grieghallen Bergen, and became part of the "musica reanimata" concert series at Konzerthaus Berlin, Impuls Festival, Borealis Festival, NUNC! 5, I Baku Contemporary Days Festival, Bergen Festspillene, akademie kontemporär at HfMT Hamburg, Junge Akademie Exhibition AdK Berlin, Klangteppich among others. She works closely with the Ensemble Berlin PianoPercussion and with soprano/composer Margarete Huber, with whom she performs regularly.
Her focus lies on the rediscovery of music by persecuted composers. She tries to represent the music of male, female and non-binary composers equally in her concert programs. She is constantly discovering new musical spheres, such as improvised performances (solo or in an ensemble) with extended piano techniques, realizing interdisciplinary projects (including poetry and dance), exploring instruments and genres. She gives contemporary piano techniques workshops at music high schools and festivals across Germany and Europe.
As a pianist and performer she appears in theatre and film; her recent works include roles in "Fabian" by Dominik Graf, "Berlin.Babylon" IV season; chamber opera "Wir" in Deutsches Theater Berlin, "vis-á-vis" at Ackerstadtpalast, "Amazon Rising" by Heinrich Horwitz and "Ich heb' dir die Welt aus den Angeln" in Neuköllner Oper.
«… eine so fantastische Pianistin und Musikerin!!! So fein und stark und virtuos und viele Farben. Selten.. Sehr besonders...»
Sarah Nemtsov
«… Spiel, das von Empathie und technischem Können gleichermaßen getragen ist...»
Burkhard Schäfer (Piano News)
«… ungemein differenziert, gleichsam atmendes Artikulieren, lässige Prägnanz... das Aufspüren des Ausdruck jenseits des Sentimental-Ausdrucksvollen... »
Giselher Schubert (Fono Forum)
«… prodigious musicianship…»
Leif Ove Andsnes
«… astonishing technique…»
Ralph van Raat
«… a pianist of remarkable virtuosity and musicality, outstanding analytical skills and extraordinary experience in performing 20th and 21st century music…»
Jochen Köhler
«… her pianism, intelligent and varied, allows her to enhance her musical fantasy while being nevertheless very respectful with the text…»
Josep Colom
«… comprehensive competence in leading the ensemble….»
Hans Rotman