CD «FENSTER»
RELEASE DATE worldwide - 2nd of September 2022
RELEASE CONCERT Berlin - 16th of September 2022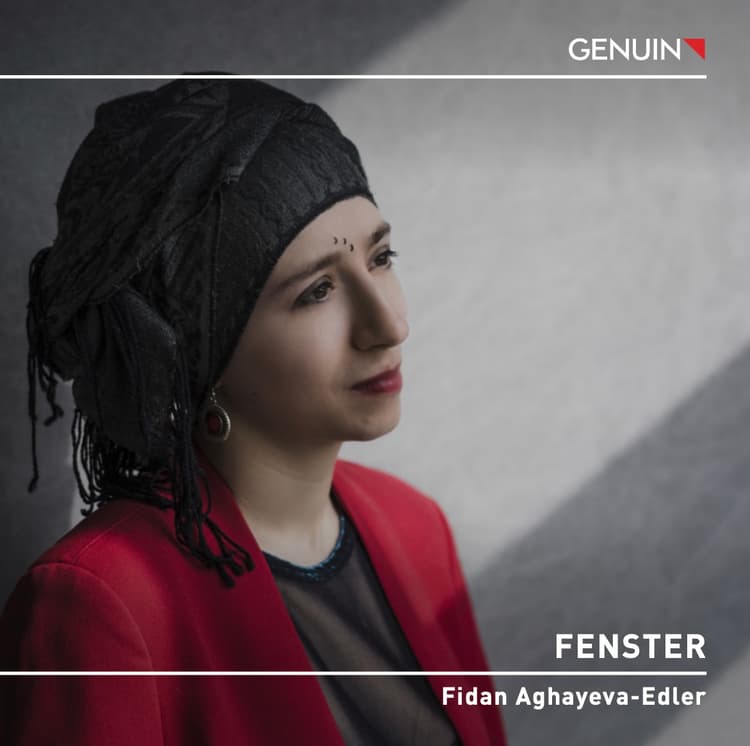 Jeanne Artemis "Fenster" (2009–2021)
Olga Rayeva "Drei Klavierstücke" (2019)
Helen Grime "Miniatures" (2009)
Chaya Czernowin "fardanceCLOSE" (2012/rev.2020)
Margarete Huber "Kurze Blitze, Donner, Sonne, Wind und Regen" (2020)
Isabel Mundry "turning around" (2013)
Olga Neuwirth "Trurl-Tichy-Tinkle" (2016, rev.)
All pieces are recorded for the first time
order CD
The program for the CD "Fenster" ("Windows") was created during the 2020 lockdown as a collection of very recent works for solo piano. In a time marked by seclusion, pianist Fidan Aghayeva-Edler explored seven works by contemporary female composers. In active exchange with the composers, she learned the pieces and performed or premiered them in numerous livestreams.
In this collection the pianist reflects on the world in the strange times of the pandemic; on a world in which togetherness and connections between people in the usual way were temporarily impossible. The moments in which these connections could still be felt became all the more valuable.
Willingly or unwillingly, the world could only be observed through metaphorical windows that are transparent but at the same time not permeable. The windows serve as a symbol – an invisible and transparent, but essential barrier between us and the world. We feel the need for clarity, for security, for the familiar and loved.
Everything that disappeared from everyday life – laughter, togetherness and the associated feeling of security, people, freedom from worry – comes back in the form of shadowy memories, retrospective experiences, individual gestures, and well-kept souvenirs. Much is close, yet also inaccessible.
But conversely, other, new things were now part of everyday life: endless, solitary walks, nature and the silence in which you could perceive every raindrop, very pure emotions that you could observe in peace for the first time, including anger and helplessness. Everyone had to go through this alone, find his or her way from darkness to light in this narrow space between action and reflection. In addition, the windows to the world were partly clear and transparent, but at the same time opaque and fogged over. A bizarre combination.