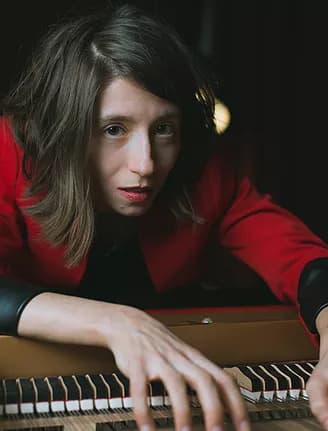 «The Persistence of Memory»
Latest works (2016-2020) for prepared piano with (partly strong) Eastern European and Oriental roots.
For preparation I use whiskey glasses, clothespins, silveware, drinking straws, glasses, cymbals, a wind chime, a bicycle tube, a superball, a Baoding balls, cassette tape, beer bottles etc... Also I play on a toy piano.
After the concert I offer a workshop on the contemporary piano techniques and notation. I find that most piano students still don't have much experience with piano preparation. I myself have to discover something new every time and to constantly stay in touch with composers.
Margareta Ferek-Petric «Last Smoke» (2016)
Hana Ajiashvili «3 pieces after 3 beloved paintings by Joseph Hackmey» (2020)

«3 pieces» refers to 3 works by Michael Gross, Yehezkel Streichman, and Joseph Zaritzky.

Onur Dülger «Sound Constellations for the Youth» (2018)
Margarete Huber «Kurze Blitze, Donner, Sonne, Wind und Regen» (2020)
Olga Rayeva «Trois petites pièces pour piano» (2018)
***
George Crumb «Metamorphoses: Book One» (2017) - Ten Fantasy Pieces (after celebrated paintings) for Amplified Piano.
«Metamorphoses: Book One» refers to works of modern visual art by Vincent van Gogh, James McNeill Whistler, Paul Gauguin, Vasily Kandinsky, Paul Klee, Marc Chagall, Salvador Dali and Crumb's friend Jasper Johns.